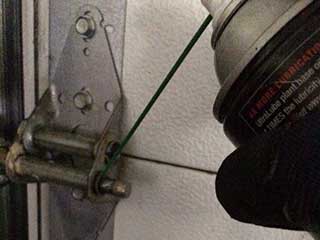 One of the leading causes of unexpected garage door failures is a lack of regular professional maintenance. Proper care will extend the life of your door, and it's much easier and cheaper to take care of problems before they become serious. Our team provides top-quality maintenance services for garage doors of various types and brands, and will make sure that yours can be relied on to continue working smoothly.
Regular Service Inspections
By the time a problem becomes obvious, it's often too late to easily fix it. The only way to catch issues before they develop is to have professionals regularly inspect your system. We can carefully and thoroughly assess your door, opener and support system for any signs of wear and tear and attend to them as needed.
Professional Technician Services
Maintenance is usually a straightforward task, but it requires an experienced eye to know what to look for. Each component of a door must be carefully examined for signs of wear, and moving parts demand extra attention in particular. Joints can easily dry out and require re-lubrication – they can also be knocked out of alignment. If these problems aren't addressed, they can deteriorate and cause more significant problems later on.
During An Appointment
Our technicians understand how to get the best out of every system. After assessing your door's overall condition, they'll tighten any loose joints, apply lubrication, check and re-calibrate all moving parts and identify any rusted or corroded areas.
Replacement Parts And Fitting
If our technicians identify parts which are rusted through or corroded it may be best to replace them. We stock and source a wide range of modern replacement parts, and promise we'll be able to source the right components for your door.
Contact Our Team Today
You can rely on our team at Garage Door Repair Cypress to provide top-quality maintenance services for your door – just contact us today for more information regarding how we can help you.
But wait, there's more! We also offer:
Garage Door Opener Track Maintenance
Garage Door Extension Spring Installation
Genie Garage Door Openers
Garage Door Off Track Repair