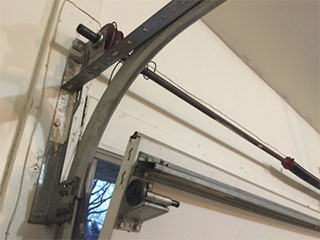 The reason you keep hearing experts talking about garage door springs and cables is that they are both incredibly important, yet also terribly dangerous.
The Duality of Their Existence
On the one hand, they are some of the most essential parts of the mechanism and any problem with them may stop the door's movement or even cause it to collapse. On the other hand, the high tension they use to lift the door can be very dangerous if it is released unexpectedly. These are the main reasons you must take care of these components and protect them from problems related to external factors or old age. If you notice a frayed cable or a damaged spring, you must seek out professional assistance as soon as possible.
Practical Maintenance Helps
Although dealing with these components by yourself is highly inadvisable, there are some things you can do to help prevent accidents and excessive wear and tear damage. We'll start with something simple. You can write down the date your springs and cables were installed. It will help keep track of their age and know when the time to replace them is getting close. Another simple thing you can do is keep the manual handy, and consult it as needed, like when you want to lubricate these components but aren't sure of what type of oil or grease to use.
Some Hands-On Work
Lubrication maintenance is a very significant procedure that will keep your cables and springs in good shape. Make sure you spray the full length of the coils, to keep their performance smooth and silent. You need to protect these parts from extreme temperatures and especially from the freezing cold. Good lubrication in combination with a special spray for their protection from the cold will protect them and allow them to work without problems.
Avoid Complex Problems
While it may be tempting to try and fix things like a cable that got off its drum or a loose spring by yourself, you must remember that these components can cause you harm if you mishandle them. Never try to replace a spring or a cable by yourself, as you could get seriously hurt, and other parts of your doors could get damaged in the process.
Contact Our Team
All you need to do is give our professional technicians at Garage Door Repair Cypress a call. We'll take care of any cable or spring related issue you have, and make sure these components aren't posing you any risks.